Peugeot 2008 SUV GT 1.2L PureTech 130 on Motability
Finance Example

Deposit

£499
* Terms and Conditions apply. Finance is subject to status. Applications must be a minimum age of 18. A guarantee may be required. Ask in dealership for details.
Peugeot 2008 SUV GT 1.2L PureTech 130 on Motability at Charters Peugeot of Aldershot
2 Fully Comprehensive insured drivers
Service and Maintainance
Road Fund Licence included (if applicable)
INCLUDES METALLIC PAINT FOR FREE
Contact us for more information
Sales Location
251 Ash Road
Aldershot
,
Hampshire
GU12 4DD
Phone:

01252 939 307
You must be eligible on the Motability scheme to benefit from this price. All models are subject to availability. Images are for illustration only and may not reflect the offer model.
Taking design inspiration from the multi-award-winning Peugeot 3008 SUV, comes the most exciting development in Peugeot's automotive history: the Peugeot 2008 SUV & all-electric e-2008 SUV. Historically based upon the 208 range, the 2008 SUV builds up from the Peugeot 208 and makes a larger, more refined family car.
2008 SUV is in our showroom. Book your test drive today!
The all-electric e-2008 SUV is capable of travelling up to 214 miles between charges under real-world conditions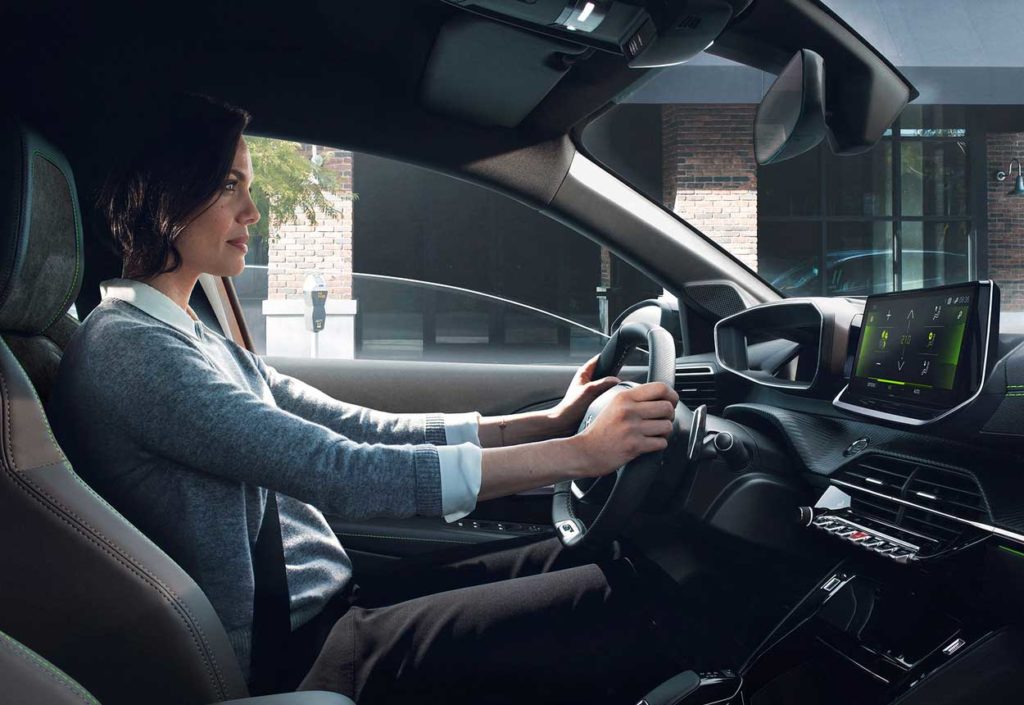 The Peugeot 2008 SUV & e-2008 SUV features the latest 3D i-Cockpit form the brand. A place where all of the buttons and switches are close to hand, the dashboard is uncluttered and windscreen is free from distraction. Modern Peugeots are driver's cars and the 2008 SUV range is no exception.
This particular i-Cockpit variant includes hologram technology and a state-of-art head-up display.
View additional details about the 2008 SUV
The general features displayed above are for illustration and may not represent the model on offer.
2008 SUV General Specifications
The full specification has now been released for the Peugeot 2008 SUV range. There are five trim levels available: Active, Allure, GT Line, GT and GT Premium.
How many trim levels will there be in the Peugeot 2008 SUV range?
There are four confirmed trim levels available. These include: Active, Allure, GT Line and GT.

What are the main features of the Peugeot 2008 SUV range?

Drive Assist: Allowing for semi-autonomous driving. Drive Assist is made up of:Lane Positioning Assist and Lane Departure Warning
Adaptive Cruise Control with Stop & Go (in 8-speed automatic only)
Full Park Assist: Which takes over entering and leaving a parking space. The system can leave just 60cm of space between cars
Automatic Emergency Brake Assist: Latest generation system can detect pedestrians and cyclists by day and night at up to 85mph and warns of a risk of collision
Active lane (or verge) keeping assist: Corrects the vehicle's course from 40mph
Driver Attention Monitoring: Detects the driver's alertness on long journeys from 40mph using steering wheel micro-movement analysis technology
PEUGEOT Smartbeam Assistance – automatic headlight dipping
Speed limit recognition and recommendation
Extended traffic sign recognition: Includes 'Stop' and 'No Entry'
Active Blind Spot Monitoring: Features course correction from 7mph
Electric parking brake
Does the 2008 SUV feature Holographic Technology?
The new i-Cockpit features a new style of speedometer and dials. The driving statistics (such as current speed) float just in front of the screen. It helps to keep you focused on the road as these figures are clearly distinguished from the ordinarily busy display.
What size touchscreen is available in 2008 SUV?
a 10-inch touchscreen is there to ensure that the dashboard is uncluttered and all of the main features and functions are at hand easily. It features Mirrorscreen with Apple CarPlay and Android Auto as standard.
What will the GT Line and GT gain over the lower trim levels?
It has been confirmed that the GT Line and GT will have different styling cues than the Active and Allure. You can expect:
· Full LED rear lights with 3-claw signature
· Diamond-cut 18″ aluminium wheels with coloured inserts
· Black trim interior with Adamite colour stitching, mood lighting, dynamic seats and aluminium pedals.
What colours will the Peugeot 2008 SUV range come in?
Colours have not yet been confirmed. However, the Peugeot 2008 SUV will be available in an exclusive colour palette called: Fusion Orange.
What boot space can I expect?
Whichever model you choose, you will gain 434-litres of boot space up to 1044-litres when the seats are folded.
Will the e-2008 electric version compromise on boot space?
No! The battery is located under the floor so boot space is not compromised.
How efficient is the all-electric version of the 2008 SUV?
Our Economy Section explains how economical this edition is. Please click here for more information.

As part of joining the all-electric future, customers can track their usage using the useful MyPeugeot app. You'll also be able to pre-set the charging times to ensure you get the cheapest tariff. You'll also be able to pre-set the heating and air conditioning and check the charge level wherever you are.

With the future of the automotive industry leaning towards fully-electric driving, it is exciting to see that Peugeot is at the forefront of this technology. It's the family SUV you love with all of the features and benefits you'd expect..but cheaper to run on a daily basis because of its completely silent electric motor.
Will the 2008 SUV come with Grip Control
Yes. You can opt to include the Grip Control feature any one of the Peugeot 2008 SUV models.
What safety systems are there on the 2008 SUV?
There are a variety of safety systems on board. These include:
· Drive Assist (including Lane Positioning Assist
· Lane Departure Warning
· Adaptive Speed Regulator with Stop & Go. This adapts your speed according to the vehicle in front automatically.
· Blind spot monitoring and much, much more.
View additional details about the 2008 SUV
The general features displayed above are for illustration and may not represent the model on offer.
Call Back
For the Peugeot 2008 SUV
Sales Location
251 Ash Road
Aldershot
,
Hampshire
GU12 4DD
Phone:

01252 939 307
| | |
| --- | --- |
| Monday | 8:30 AM - 5:00 PM |
| Tuesday | 8:30 AM - 5:00 PM |
| Wednesday | 8:30 AM - 5:00 PM |
| Thursday | 8:30 AM - 5:00 PM |
| Friday | 8:30 AM - 5:00 PM |
| Saturday | 8:30 AM - 5:00 PM |
| Sunday | Closed |
Serving Aldershot, Camberley, Guildford, Woking & the surrounding area with new and used Peugeots